Shivsneham

services private limited
Shivsneham Services Private Limited company focuses on the following four thematic areas to serve our community since 2012. Our aim is "Service before self", to shape this society and we always focus on societal development through all our activities. We believe that money is the byproduct of any business; hence, we are committed to programs, business, activities which will benefit society.
Construction & Development of Farm
The Building Construction services covers from individual bungalow/housing projects to 3-star IT parks setup. We have professionals with more than 20+ years of experience in real estate management and facilities management. The end-to-end service caters with real estate deals, legal advisory, survey, title documentation to all legal paperwork and development thereof like NA, architecture plan sanctions, and TDS/FSI and facility management. Development of farms is dedicated to agriculture business of Shivsneham. Since its inception, investment in Farm Land and development work is in progress. The fruit plantation of Pomegranate; Grapes completed successfully. The raisin processing unit set up at the farm. We have professionals with more than 25+ years of experience in agriculture management. The end-to-end services cater to agriculture land selection, price negotiations and deal closing, search reports, legal advisory, survey, title reports to the documentation of all legal paperwork and development thereof like 7/12, PHERFAR, zone index, farmhouse development, plantation and facility management.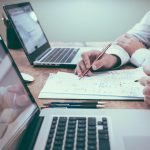 Consulting, Skill Development & Training
We aim to promote skill development by catalyzing the creation of large, quality and for-profit vocational institutions. Further, we look for funding to build scalable and profitable professional training initiatives. As per NSDC's mandate, we also enable support system which focuses on quality assurance, information systems and trains the trainer academies either directly or through partnerships. We act as a catalyst in skill development by providing a roadmap to enterprises, companies and organizations that provide skill training. We also develops appropriate models to enhance, support and coordinate private sector initiatives. We have been offering consultancy services to the international aid agencies, corporate sector, government, NGOs, charity community-based groups, national and local funding agencies, philanthropists and other stakeholders in society. We have a core competency in the area of skill development & training for rural youth of India, their placements, baseline and Household Survey, Impact Assessment, Governance/Board Building, Volunteering and Investment Opportunities for Nonprofits.
We are active in the area of water conservation, desilting, dredging, drought prevention and watershed management in the state of Maharashtra, India. The primary aim of this activity is to spread knowledge of watershed management and groundwater replenishment. Till now, we are volunteering to work on four strategic locations of Maharashtra with local government. We aim to convert this activity into people's movement to tackle World water crisis in the coming future.
1873 Corporate Arena, A-204, Vitthal Complex, Keshavrao Bhumkar Chowk, Narhe, Pune, Maharashtra 411041